Muffie Meyer
Producer, Director
Muffie Meyer was born in New York City and raised in Chicago. A literature and Medieval history student in college, she returned to attend New York University's film school in 1967. She moved quickly from her first job mimeographing scripts to film editing.
Her early credits include The Lords of Flatbush, starring Sylvester Stallone and Henry Winkler, and Groove Tube, starring Chevy Chase, a film precursor to "Saturday Night Live." Meyer co-directed Grey Gardens with the pioneering cinema verite documentarians David and Albert Maysles, and Ellen Hovde. She also edited the film with Ellen Hovde. Part of her gift for creating gripping cinema like The Crash of '29 and Liberty! The American Revolution reflects her own broad-ranging interests. A self-described "intellectual dilettante," she is an avid reader of scientific and medical journals, history books, and detective novels. Meyer is married to Ronald Blumer. They have a daughter, Emma, and live in New York City.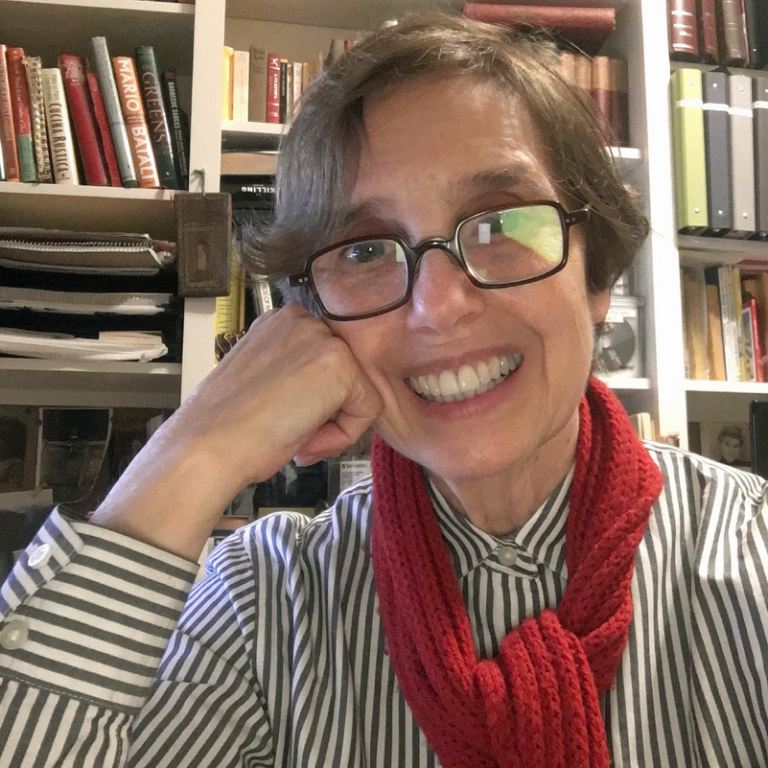 Ronald Blumer
Writer, Producer
Ronald Blumer is a U.S. citizen, born in Montreal, Canada. He received a Master's degree in Film Production from Boston University.
As part of the Communications program at McGill University, he was John Grierson's assistant. (Grierson coined the words "documentary film"). He worked for the National Film Board of Canada in various capacities. In 1975, he ran a workshop in Nunavut in Northern Canada teaching Inuit the techniques of television production. In 1978, as part of a Canadian Government aid project, he trained young filmmakers in video production techniques in Tunisia.
Apart from his work with Middlemarch Films, he has written for four series with Bill Moyers, and numerous films and series for PBS and the National Film Board of Canada. In all he has written and/or produced over 80 documentary films, including numerous award-winners.
As a writer/journalist Blumer was Contributing Editor of the film magazines "Take One," and "Cinema Canada" and was also film critic on for the Canadian Broadcasting Corporation. He has written six non-fiction books, and his articles have been anthologized in a variety of books and publications including film program notes for the Museum of Modern Art. He taught "Documentary Film Research and Writing" at New York University's Film School.